Empowering
Indian SMEs

to Scale and Succeed
Unlocking the potential of data with innovation and expertise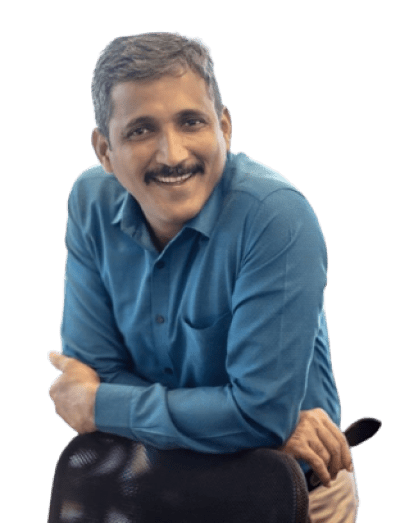 Rapidor was built to revolutionize
the way Indian SMEs scale
and compete in the global market.
We believe that SMEs are the backbone of the Indian economy. Our goal is to empower them with the tools they need to drive growth, sustainability, and profitability.
Rapidor brings the entire operating cycle of a company in one place and turns data into actionable insights.
The platform is designed to help businesses find and fix vulnerabilities, automate processes, and scale operations for profitability.
Our ultimate aim is to provide a single window that takes business to the next level, running it on autopilot, and addressing business-critical needs.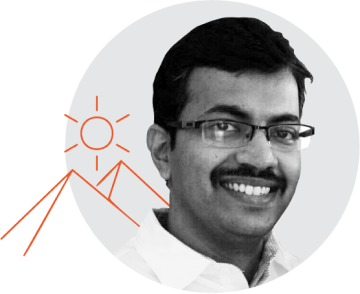 Prabu Chanduru
A CFA and FRM, Prabu also holds a B.Tech degree and an MBA from IISc Bangalore. He brings 12+ years of Risk Management and Analytics domain expertise to the Rapidor B2B Trade Platform.

Wondering how to break the ice with Prabu?
Ask him what's the most interesting place he's travelled to recently!
Pawan Kumar
Pawan holds an M.Tech and B.Tech from IIT Delhi. He brings 14+ years of Technology and DevOps expertise and experience leading technology functions at market leading companies to Rapidor as it's CTO.

Wondering how to break the ice with Pawan?
Ask him for tips on trekking destinations!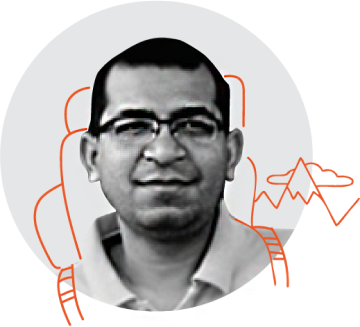 Thomson Skariah
Thomson holds an M.Tech and B.Tech from IIT Delhi, and brings experience and expertise in both risk analytics and technology to Rapidor. Having worked with Prabu in Risk Analysis and studied with Pawan at IIT Delhi, he is the glue that binds the founding team.

Wondering how to break the ice with Thomson?
Invite him on a weekend cycle ride!
At Rapidor, we are building an honest and open company filled with talented and energetic professionals. If you're looking for growth and want to work in a no-nonsense company, reach out to us.

We value capability and skill above everything else. If you take pride in your work and like solving problems, you'll be in the right place with the right people.
"*" indicates required fields